Interview with Chef Lilah Plaggemars from Bowdie's Chophouse
Today Chef Lilah Plaggemars from Bowdie's Chophouse stops by for an interview. She graduated from the Secchia Institute for Culinary Education. As the executive Chef of Bowdie's Chophouse, all of her culinary worlds come together: the best ingredients, excellent service, and gourmet desserts.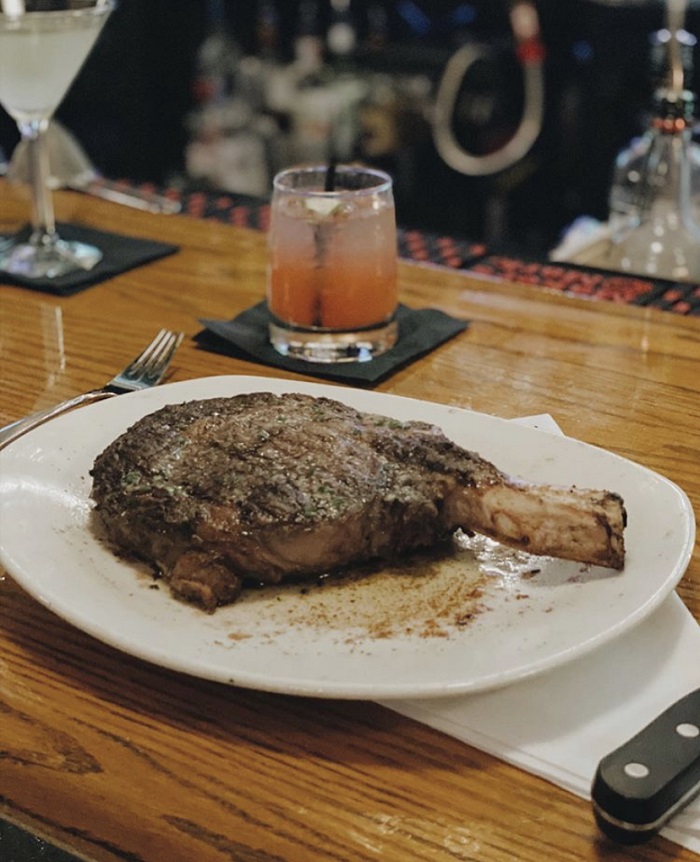 What was your path to the Chef that you are today?
I started a baking business out of my parents' home when I was 13 years old selling gourmet desserts to family and friends. I actually paid for college with proceeds from this business. I enrolled at The Secchia Institute for Culinary Arts at age 17 while still attending high school. During this time, I mentored under the renowned Chef, Angus Campbell. I graduated with a degree in Culinary Arts at age 20. After graduating, I headed to Hawaii to intern at the esteemed restaurant, Merriman's, in Kapalua, Maui. It was in Hawaii that I fell in love with fine dining.
How did you come to Bowdie's Chophouse?
I started as a Sou Chef at the Lansing Bowdie's location in November of 2017. A month later, I was promoted to Executive Chef. I'm very thankful the ownership took a chance on me and saw my passion to help them grow the Bowdie's Chophouse brand. I recently supervised the very successful opening of our East Grand Rapids, MI location, and we are looking forward to continued growth and partnership with that community.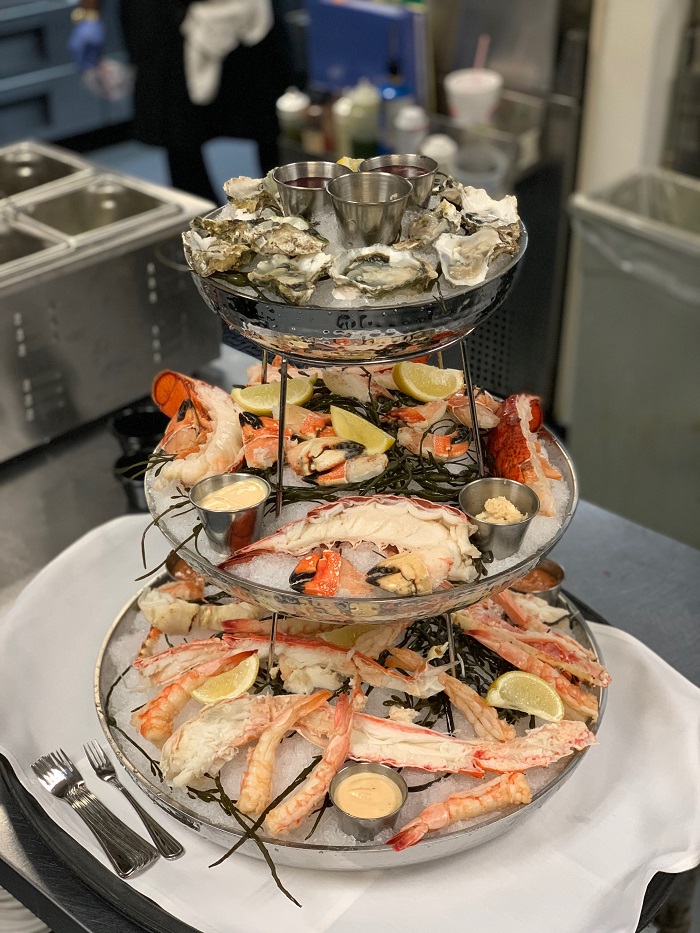 What is the philosophy of the restaurant or your menu?
As I have both a pastry and savory background I believe the meal should be perfect from start to finish. We have a small menu that has homestyle type items made into fine dining prepared with love. The appetizer should be just as perfect as the main course…and finish with a flawless dessert.
Where do you get your inspiration?
I get a great deal of inspiration from my friends in the industry. I have friends that are chefs at Michelin star restaurants, pubs, and diners and I take ideas from all their concepts.
How does Halperns' fit into the vision for your restaurant menu?
Halperns' products cover the majority of our menu so they are integral to our success.
How does Halperns' support you?
We have been using Halperns' and GFS since our opening in 2014. We have a great relationship with our Halperns' rep. He is always there to help. Not only does he bring us product in a pinch but he also helps train our staff on the quality of Halperns' beef we are providing to our guests.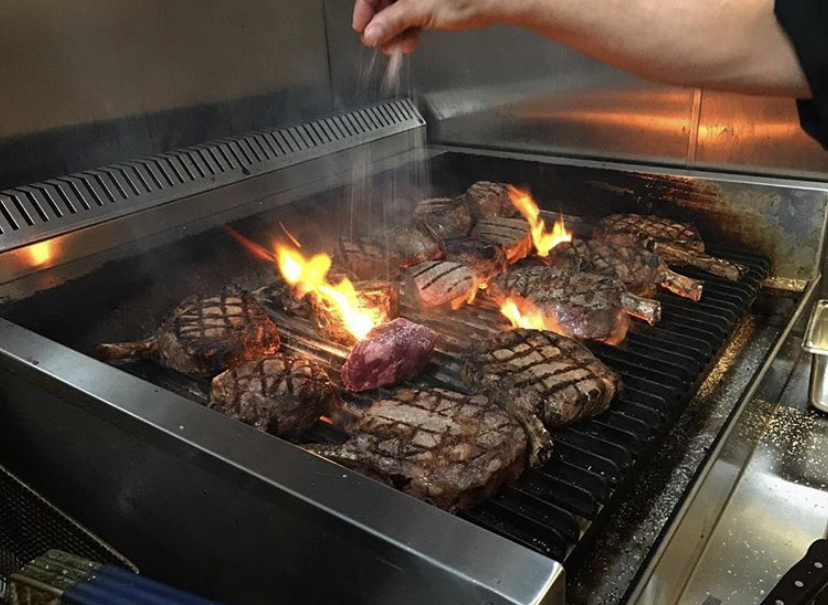 What is your style when it comes to mentoring young chefs coming into the business?
As a very young chef and a woman I give 110% when mentoring young chefs. My mentor took a chance on me and helped me succeed so I want to pay it forward and help others succeed.

How do you keep a happy kitchen?
We have a great staff and we run with a very small crew. When someone is a good fit, we make sure and show them appreciation. This can be a hard industry so I always try to check in and make sure the staff has the support and resources they need to succeed. It's about genuinely caring about the person and listening to what they have to say. We don't believe in a "front of the house staff" and a "back of the house staff". We are one cohesive family working with one goal in mind: putting out beautiful products our guests want to come back for. It isn't "my" kitchen; it is "our" kitchen.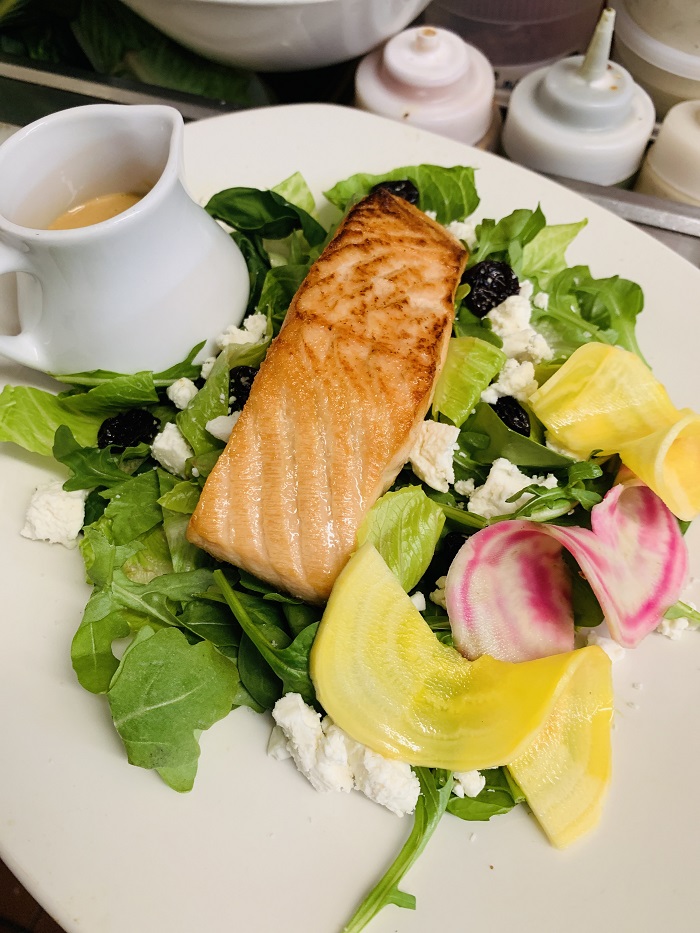 You continue to expand to new areas/locations with the newest location in East Grand Rapids. How do you keep the brand consistency across all locations?
We try to get all chefs together monthly to cook together and work on new ideas. These meetings include ownership so everyone is on the same page working toward the same goal. To have our guests receive a memorable, high quality dining experience across all our Bowdie's Chophouse locations.